[vc_row][vc_column][vc_column_text]To help ensure that employers understand their obligations and that employees know their rights, the Minister of Labour has prepared and published an Employment Standards Poster entitled "Employment Standards in Ontario". The Ministry has mandated that employers have to post the most recent version (7.0) of the Employment Standards Poster in the workplace where it is likely to come to the attention of employees.
This poster describes important rights and requirements under the Employment Standards Act, 2000 (ESA) and must be posted in the workplace where it is likely that employees will see it. Employers are also required to give every employee a copy of the poster.
For more details on the poster requirements along with download and printing options, please visit the Ontario Ministry of Labour website.
Source: Ontario Ministry of Labour website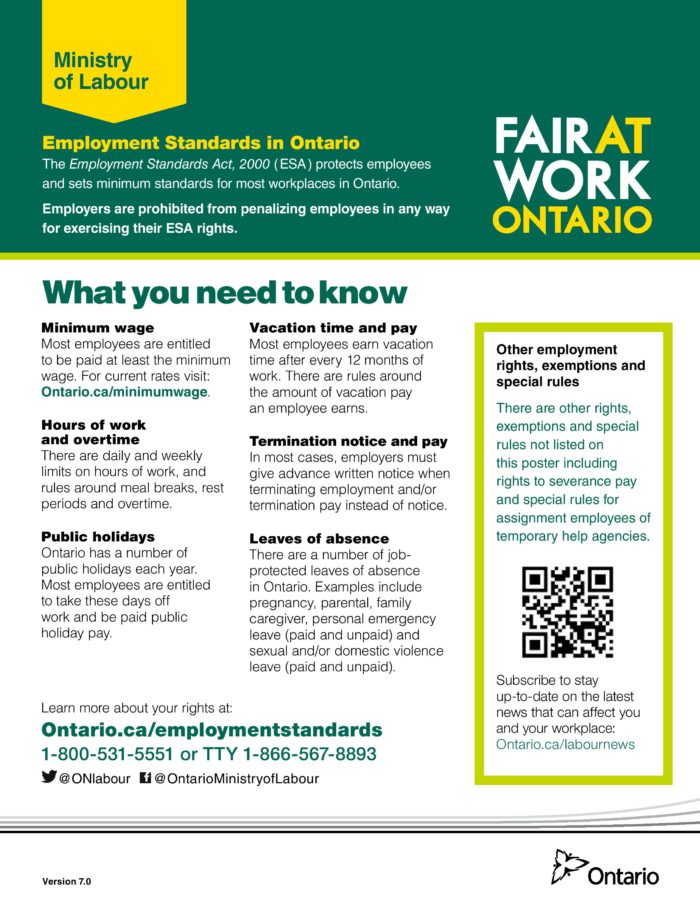 [/vc_column_text][/vc_column][/vc_row]